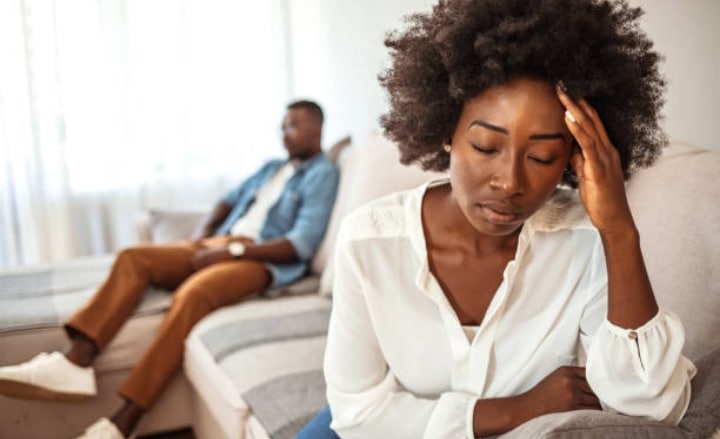 Lady Seeks Advice Over Boyfriend's Unprotected Cheating Behavior .
A lady confused and still in her early twenty's is heartbroken, confused on whether to stay with her cheating boyfriend.
According to her, she's 22 and her boyfriend is 23. They have a child together but her boyfriend is a goal keeper outside and within the range of three years, has a total of 8children from different women including her.
She is confused whether to keep to the relationship or taking a break. Adding to it, the man is unemployed and does menial jobs that put nothing on the table.
"Hi Auntie Momoza
Please keep me anonymous. My man and I have been together for 4 years and we have a 3 year old twins. He is 23 and I'm 22. He cheated on me 3 years ago and made triplets with a his side chick. He apologised and I forgave him after a couple of family meetings. He cheated again last year with another girl and she gave birth to his triplets last month. In total he made 8 kids in just 3 years. I only found out about the second triplets when the lady was 8 months pregnant. I am expecting twins in October or November. He paid lobola for me but I'm not sure if it's worth it to stay a relationship with a man who cheats and does not use protection. To make things worse he is unemployed. He gets piece jobs now and then but the money is never enough. I don't know if I should stay in this relationship. Please help with advice."