Don't Get A Divorce, It's Not Natural— Dancer Korra Obidi After Her Children Were Taken From Her For A Week.

America-based Nigerian dancer and singer, Korra Obidi, has lamented on some of the consequences of divorce.
In a recent live video of hers, she lamented and in a shaky voice, spoke on the consequences of been divorced. Siting that it's better to be separated than divorced because it's not an easy thing to be separated from her children especially her 6months old Athena.
She felt bad after seeing strangers touch her children and have been trying to be strong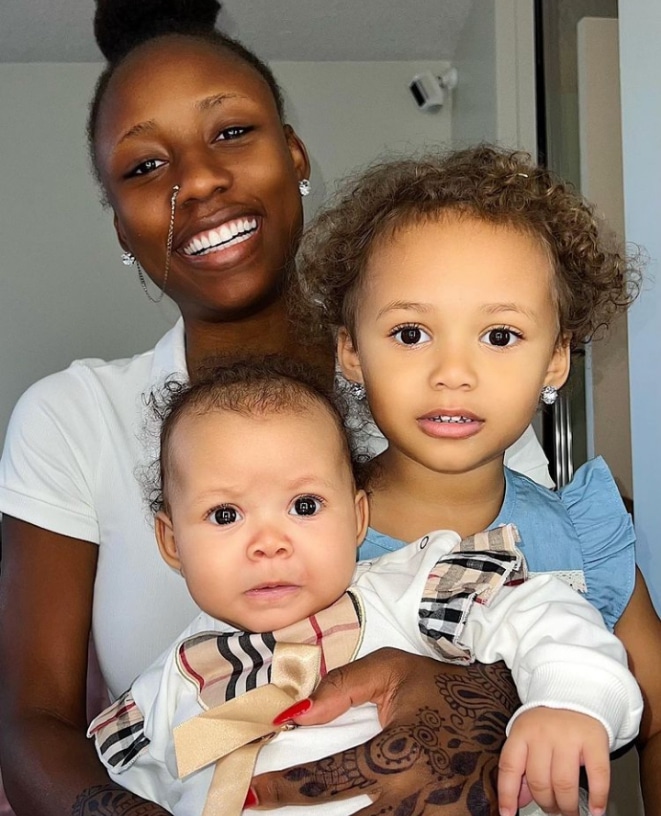 "Guys please don't get divorced, get separated. Divorce is not for the weak. Being separated from your six-month-old for the whole week is not for the weak, it's not. I have been trying to keep my composure all week long but last night I broke cause I saw strangers touching my child. I just broke. It's not for the week, divorce is not natural. It's necessary sometimes. I am going through the thick of it, the ride and the hard of it".